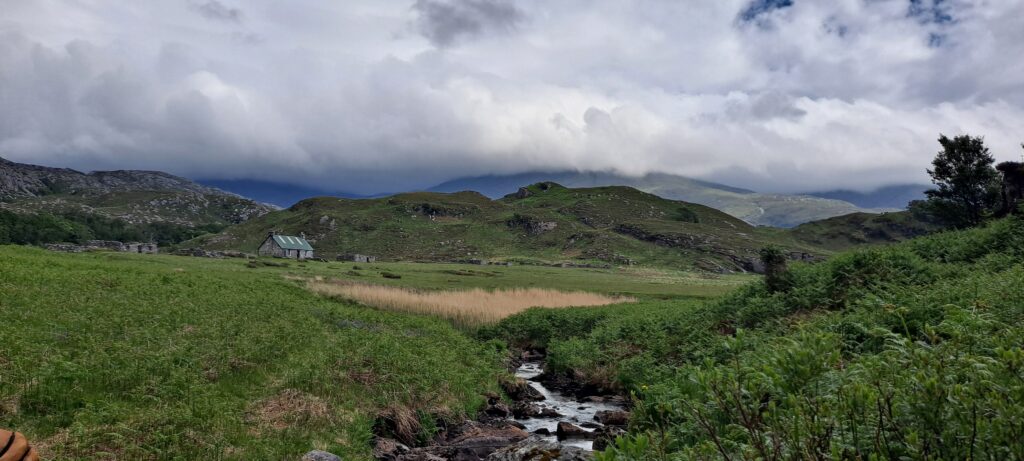 Meet new people and make new friends on this group trip to experience off grid living.
A wonderful 3 day trip to experience the magic of the West Coast of Scotland.
Spend 2 nights far from the road in a remote bothy only accessible by foot or sea kayak. Peanmeannach Bothy sits in a ruined village and is a unique off-grid camping experience.
Our first day will begin with some sightseeing on our journey from Fort William to the start of our walking and camping adventure.
We will drive from Fort William along the road to Mallaig. This is also the route of the Jacobite Steam train of Harry Potter fame.
We will have a few stops on our drive to visit the Caledonian Canal and Glenfinnan Monument.
Reaching our start point. We will have a wee check of our equipment and food.
Our walk takes us through natural woodland, moorland, and hill country to the coast.
The walk is on rough paths which in wet weather can be become fairly boggy in parts. The walk is 2.5hrs long,5.5km/3.25 miles with 180m ascent.
The views on a good day are out of this world with the Small Isles of Rhum and Eigg visible. We may also see some wildlife like Deer or the endangered Sea Eagle or Golden Eagle.
We soon reach the ruined village of Peannmeanach where we will spend the next couple of nights.
The bothy sits in the heart of the village with incredible views of the beach and sea.
It is very basic accommodation. There are no toilet facilities, running water, electricity, or wifi meaning you truly are experiencing living in the wilds.
The living room has a Woodburner and a guitar which makes it the perfect place to relax after your day.
The kitchen has some small gas hobs, pans, and crockery. There you will be able to prepare your meals and hot drinks. There's a dining table meaning you can all eat together.
Water is accessible from a small burn/stream nearby. Generally as a rule it's safe to drink as long as you boil it. However, it is possible to bring a small water filter if you have any concerns.
Bathroom is to go well away from the bothy and any running water. A spade is provided.
There is a bedroom upstairs with 6 camp beds.You will need to take a sleeping bag and pillow with you.
I will sleep in my tent somewhere nearby with my dog. She is very well behaved. However sometimes she barks in the night if we are in a strange place.
This will give you some privacy and time to enjoy the company of your family or friends.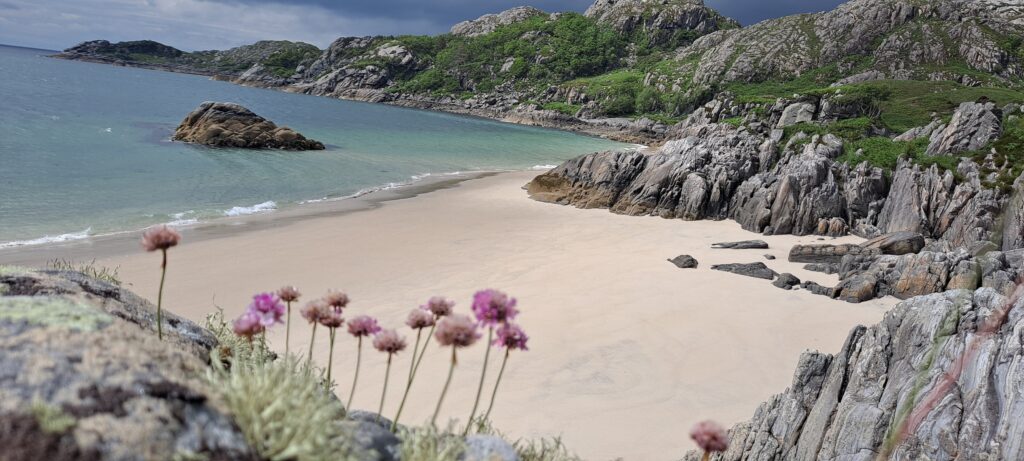 Our second day together will involve packing a bag with lunch for the day and going exploring the peninsula.
There are numerous secret beaches with beautiful sands, abandoned ruins, and even a cave! It's rough walking but we will be moving at a very relaxed pace taking the time to enjoy our experience. The scenery is out of this world and we will encounter very few people on our explorations if any. After this trip, you will truly feel that you have gotten away from it all!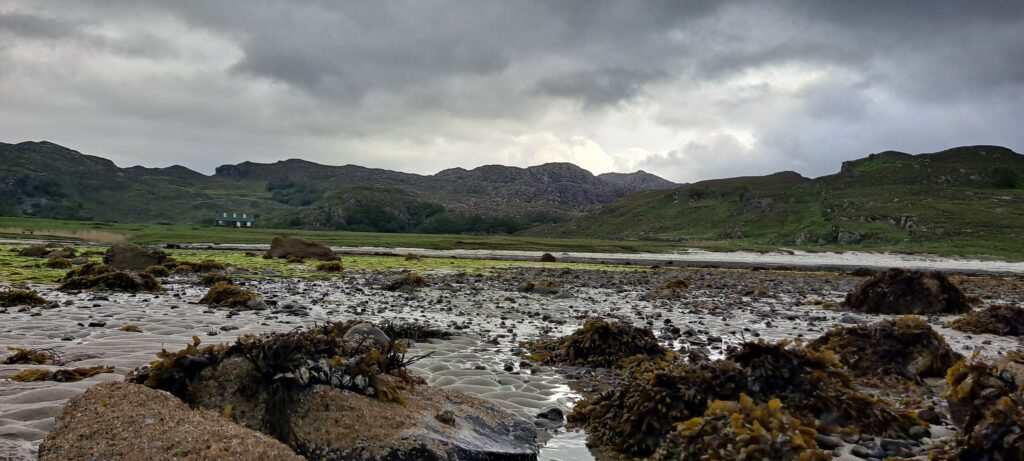 Our last day together will involve packing up our gear and cleaning up the bothy for the next people to enjoy. The path we used on our outward journey will take us back to our vehicles and the parting of ways.