Explore the wildest place in the whole of the UK with me on this guided walk onto the Cairngorm plateau. We will visit the haunted summit of Ben Macdui,the second highest mountain anywhere in the UK.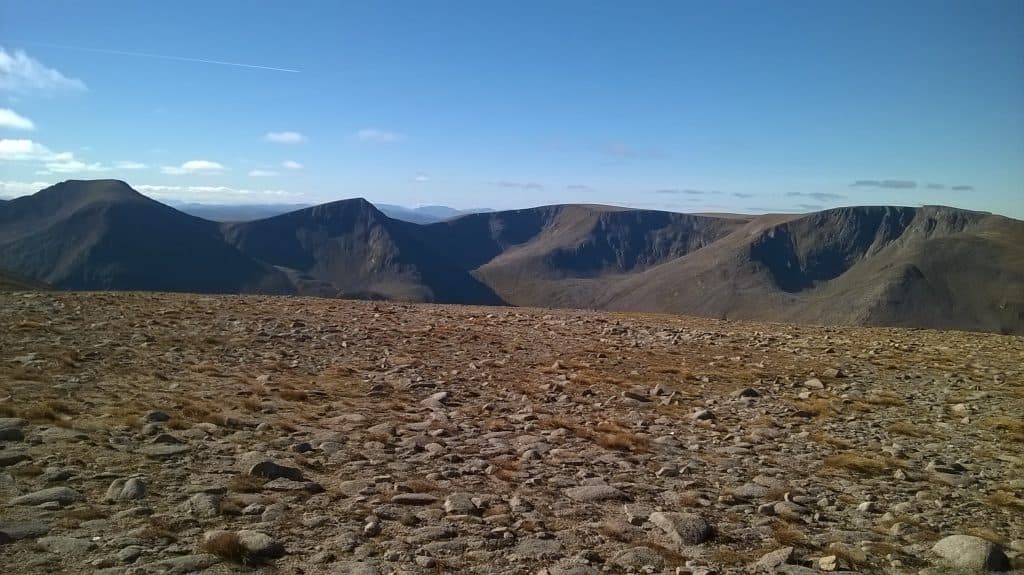 This is one of my favourite walks i guide on a regular basis. I have lost count of how many times i have visited! One of the reasons i love guiding this walk is because of the amount of freedom and options we have for our return route from Ben Macdui.
We will have a brilliant start to the day as we drive our way up to the Cairngorm Mountain Ski Centre at around 630 metres above sea level. There's a large car park here where you can leave your car for the day for a donation. Alternatively there is a regular local bus service from nearby Aviemore.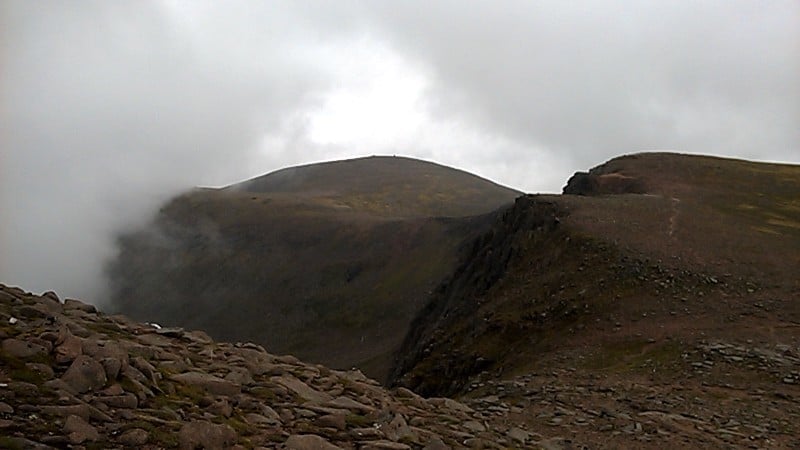 The walk will take us on the path below the Northern Corries of Coire n t Sneachda and Coire an Lochan and up onto the Cairngorm Plateau. The plateau is a formidable place to navigate with featureless terrain and many people have gotten lost here over the years and even died. The winds can be extreme here in winter and in whiteout conditions,it can be a dangerous place to visit.
Once we are on the summit of Ben Macdui we will have to retrace our steps. Whether it is returning the way we came or having detours to look into Loch Avon or climb Lurchers Crag or Cairngorm. The beauty of this is that we can decide on the day depending on how your legs are feeling or the conditions.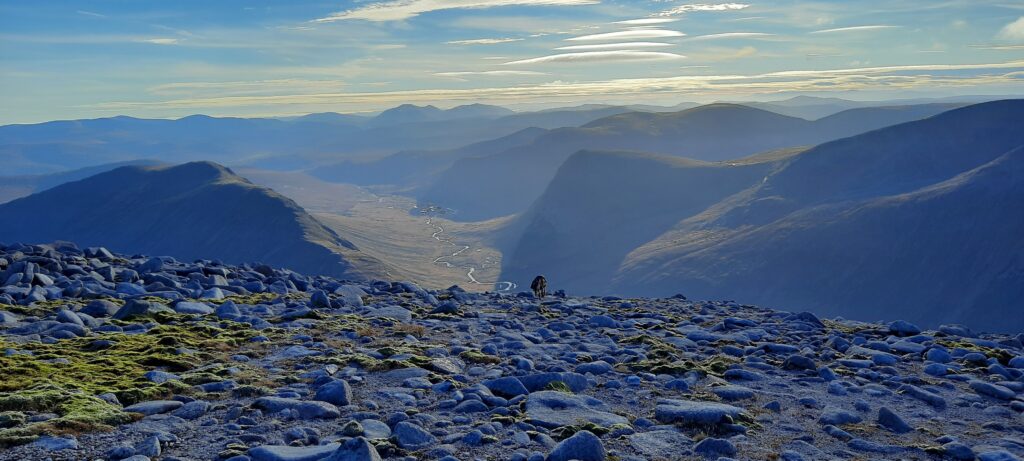 The walk is on good paths mostly with some short boulder sections. The walk if longest version is done visiting Cairngorm as well as Ben Macdui is 18km with 940m of ascent. This will take around 6 – 8 hours including stops.
For this walk you will need
Waterproof Jacket
Waterproof Overtrousers
Warm Layers
Hat and Gloves
Walking Boots
Lunch,snacks and water for the day
Coronavirus Precautions And Information
All trips will be subject to the government rules in place at the time of your holiday.
We will have to cancel or reschedule our trip if you are coming from a higher tier area than the location of your guided walk.This is necessary to protect ourselves and to protect the local and rural communities that we will be walking in.
All trips in 2021 that can't go ahead because of restrictions will be offered the chance to reschedule or a full refund.
To protect ourselves and to maintain social distancing we will travel separately to the start of each walk. Where the walks are in popular destinations we may have to start early to ensure we have a parking space.
On our walk it will be possible to practice social distancing between ourselves and other walkers.
Please ensure sure that each person in your group has access to their own hand sanitizer for the day. Although while we are walking there are minimal touch points, it may be necessary to open gates or use bridges using your hands.
Face masks are not necessary while we are out walking together. However if you feel more comfortable wearing one it's entirely up to you.